Contact for Work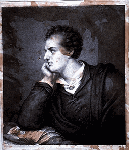 Engraving of Lord Byron with rubber cement stains.

After stain removal by sunlight bleaching.
There is a $75 per item charge for a written evaluation and estimate which is applied to the cost of treatment. Please contact us before shipping any item. Send an e-mail at any time or call us between 9 and 5, Monday through Friday.
Richard C. Baker
P.O. Box 430004
St. Louis, MO 63143
Phone: (314) 359-4062
E-mail: